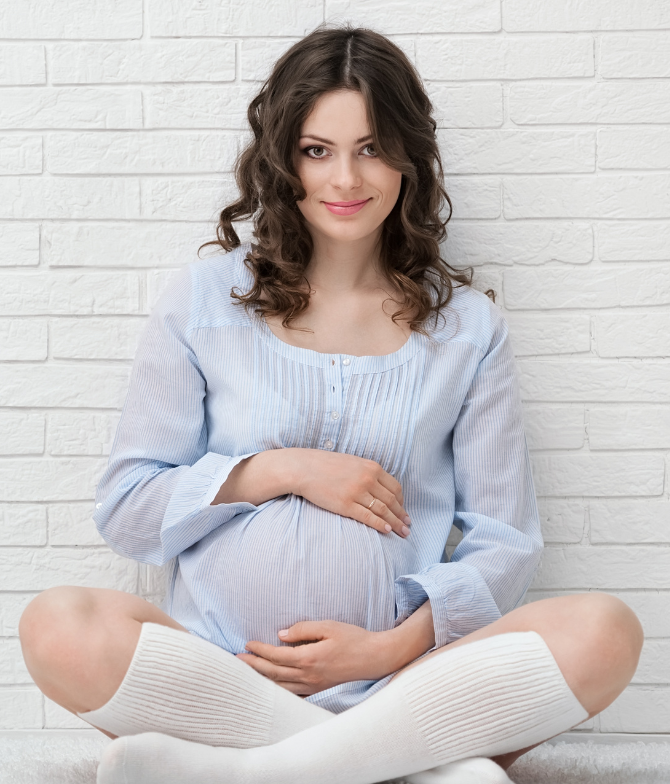 Boy or Girl? Lets find out!
Trusted early gender testing backed by years of science.
- Test as early as 7 weeks peganant.
- 99.9% accurate
- Easy to use 3 step process
Over 20 million DNA tests and counting
Trusted Science. Trusted Results.
Peekaboo Early Gender Prediction Test helps you find out what you're having as early as 7 weeks. Its backed by one of the worlds most accredited labs, where experienced PhDs analysis your result, delivering 100% accuracy.
Finding out is important, but knowing you can trust the result you receive means everything, and that's what sets Peekaboo apart.
Peekaboo At Home
The Peekaboo At-Home early gender prediction test kit requires only a small pin-prick blood sample from the comfort of your own home. No doctor's visit is required.
Test as early as 7 weeks pregnant
Over 99% accurate
Easy to use - 3 step process.
UK Based Customer Service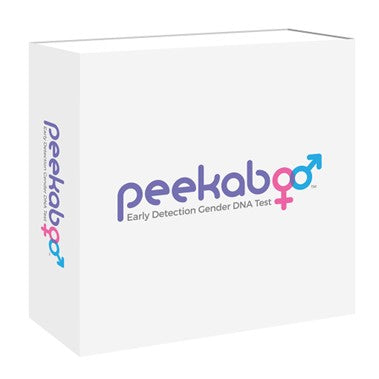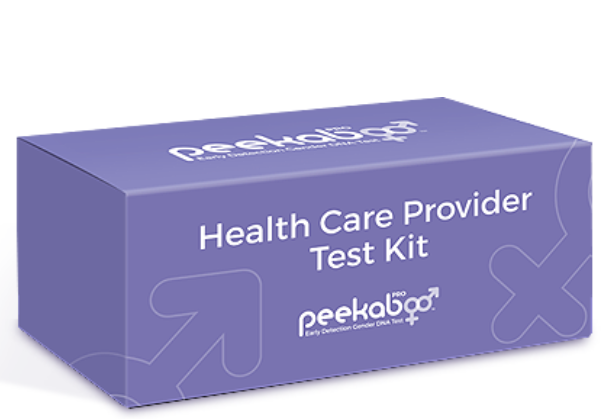 Peekaboo Pro
Leave the blood draw to the professionals and get your result right, first time around.
Choose Peekaboo Pro and one of our friendly phlebotomists will take care of it for you.
Test from 7 weeks onwards
Accurate Result Guaranteed
Free & Fast shipping
UK Based Customer Service
Order Kit Online
Free and fast delivery to your home. You'll receive your Peekaboo Early Detection Gender DNA Kit within 1 to 2 business days.
Collect & Return
You'll have everything you need for the phlebotomist to collect your DNA sample. Simply send your sample off using the prepaid envelope.
Receive Result
You will receive your result to the email provided upon kit activation (purchase). Unless you want a surprise result which is our speciality.
When are you eligible to take the Peekaboo Test?
Peekaboo Gender Test can be used any time starting at 7 weeks into pregnancy until birth.
Use the calculator below to see if you're eligible.
Calculation Method
First Day of Last Menstrual Cycle
Estimated Due Date
Clinics available near you
Choosing a local friendly phlebotomists to take your DNA sample makes the whole process easy and convenient, and is the only way to Guarantee the right result first time around.
Click to see all the Peekaboo PRO options available near you.
Still have questions about our DNA gender test kit?
Q: Is the Peekaboo early gender DNA test safe for my pregnancy?
A: Baby gender testing through Peekaboo is absolutely safe for both mum and baby because it is non-invasive. All that is required for testing is a small blood sample from mum to be.
Q: What's the difference between At Home self test kits & the Peekaboo Pro test kits?
A: The main benefit of the Peekaboo Pro kit is there is no possibility of cross contamination as the blood draw is done by
a professional and you are Guaranteed a 100% accurate result first time around.
At Home kits are extremely sensitive, whichmeans if your blood sample taken at home becomes contaminated in any way, you may receive an inaccurate result. One of the most common contaminants is male DNA from external sources, which very often give a false positive male result. Our DNA is everywhere, skin cells, work tops, towels, furniture, the list is endless and it can be picked up from anything that you may have touched in your home from any males, including male pets and male children.
We Help People Create Their Dream Reveal!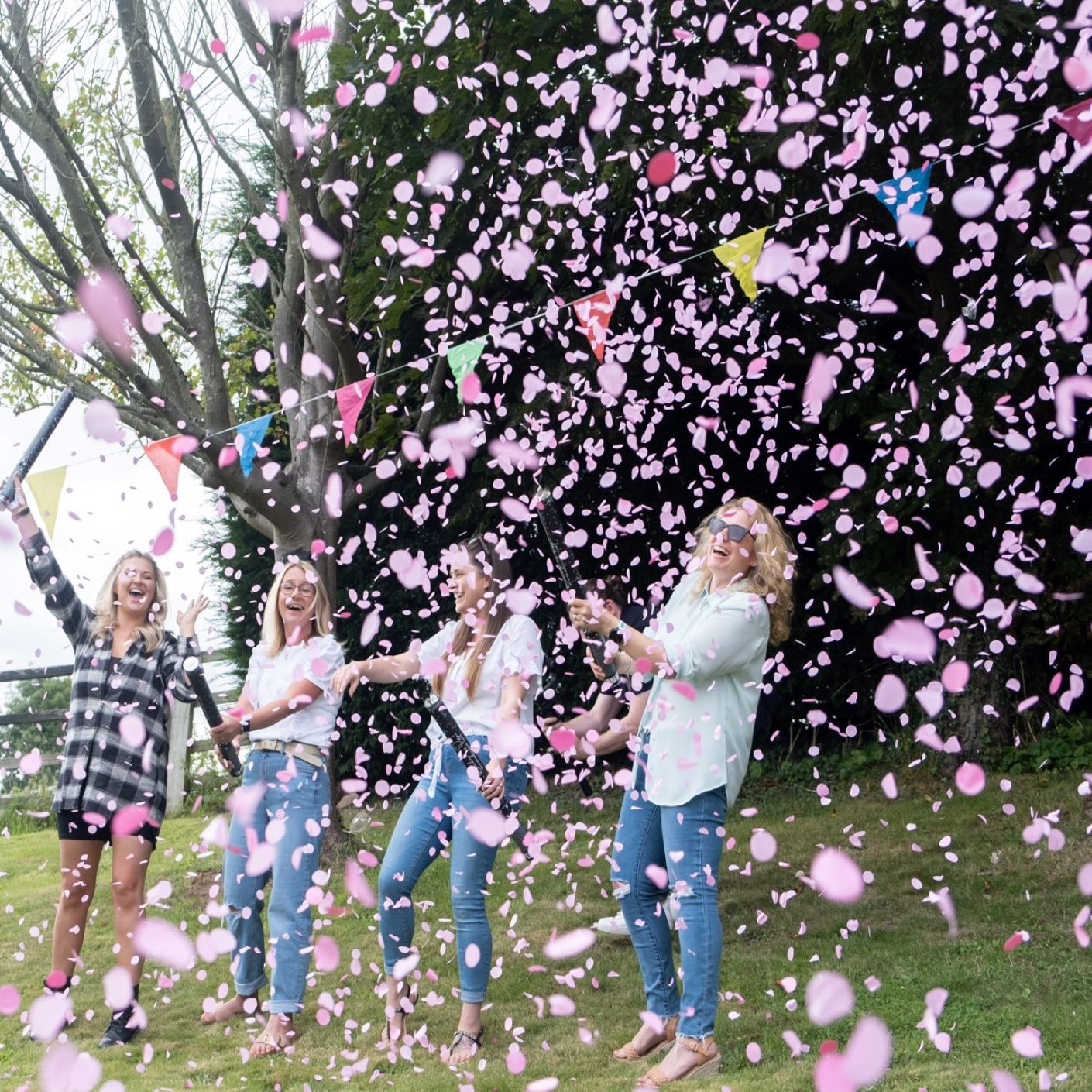 Confetti Cannons & Sports Reveals
Looking for something different for your special reveal?
Our Cannons are jam packed with Confetti, we also have bright Pink or Blue powder options. These Cannons will make a wonderful photographic opportunity, and reveal your surprise to all your family and friends.
Create a truly memorable moment with our Fun Footballs, Tee off with our reveal Golf Balls or blast away with our exploding Cricket Balls.
Whatever you choose, you are sure to impress your guests in a completely unique way.
Contact us
We want to hear from you!
The Baby Gender Reveal customer service team are based here in the UK and are waiting to answer all of your questions.
If you need help keeping your reveal a surprise, just let us know as thats our speciality.
Baby Gender Reveal are with you every step of the way!